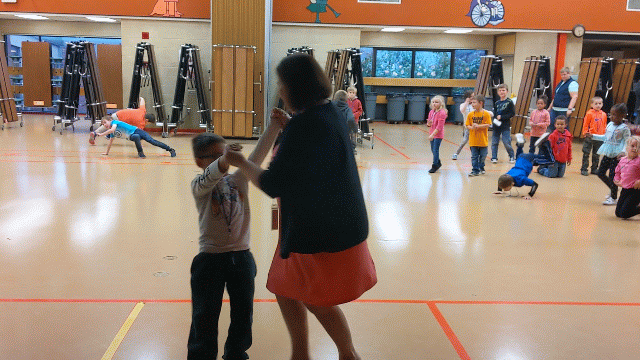 Updates and Announcements
Megan McGuire
Monday, October 28, 2019
Updates and Announcements:
1. This week is grandparent lunch week. Please join us on your child's grade level day. Today we welcomed 80 grandparents for our fourth and fifth grade learners and we look forward to welcoming many more throughout the week. Please contact the office or check our website for more information about assigned days and times. Please note that an adult lunch is $4.10 and only cash can be accepted. Outside food is not permitted in the cafeteria for this event.
2. While you are in for lunch, stop by the PTO table and pick up some Falcon apparel and decor including car magnets, t-shirts, and more. Cash and credit cards are accepted for payment for PTO merchandise.
3. Tomorrow is Twisted Tuesday. Encourage your learner to earn a team ticket by showing their house pride and wearing their assigned color. We have earned over 10,000 tickets so far towards our goal of 60,000 tickets to earn our Reward Day in the spring. Encourage your learner to help us by wearing their color tomorrow and by demonstrating the six foundations of anti-bullying, helping others, making positive change, problem solving, being resilient, and showing leadership every day!
Thank you for all that you do to help make sure it truly is a beautiful day in the Fairview Nest!
#6Houses1FVNest #ItsABeautifulDayInTheFVNest